Easy pre-treatment
Samsung WA90J5710SG Load Washer
Dissolves detergent for optimal washing
Magic dispenser lets you wash with less worry about residual detergent. It creates a powerful water vortex that dissolves detergent and disperses it evenly before the wash cycle starts.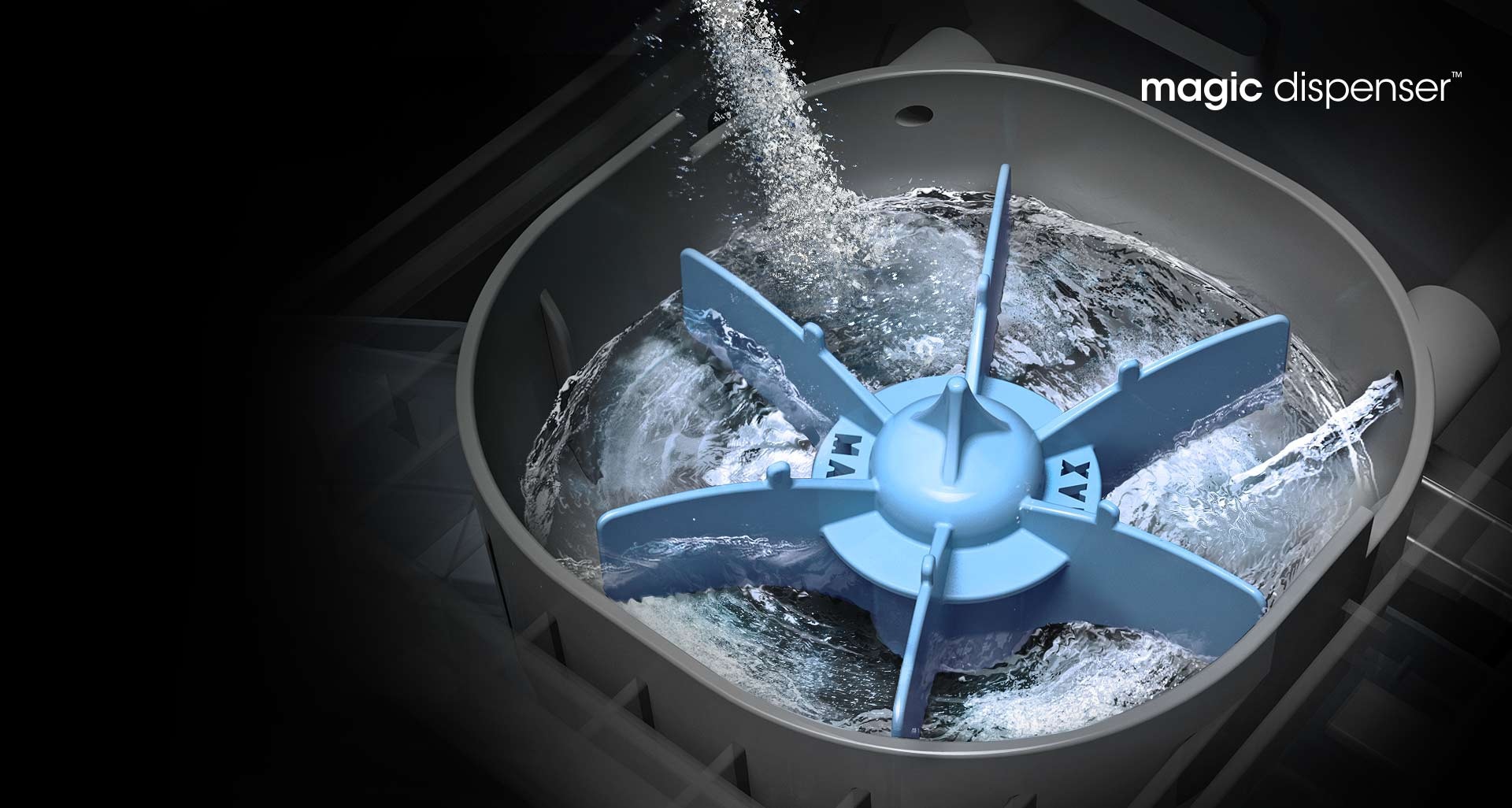 Tangles less. Cares more.
Wobble technology provides gentle care of fabrics without compromising washing performance. After that, Wobble pulsators generate a dynamic, multi-directional washing flow that prevents tangles and increases washing power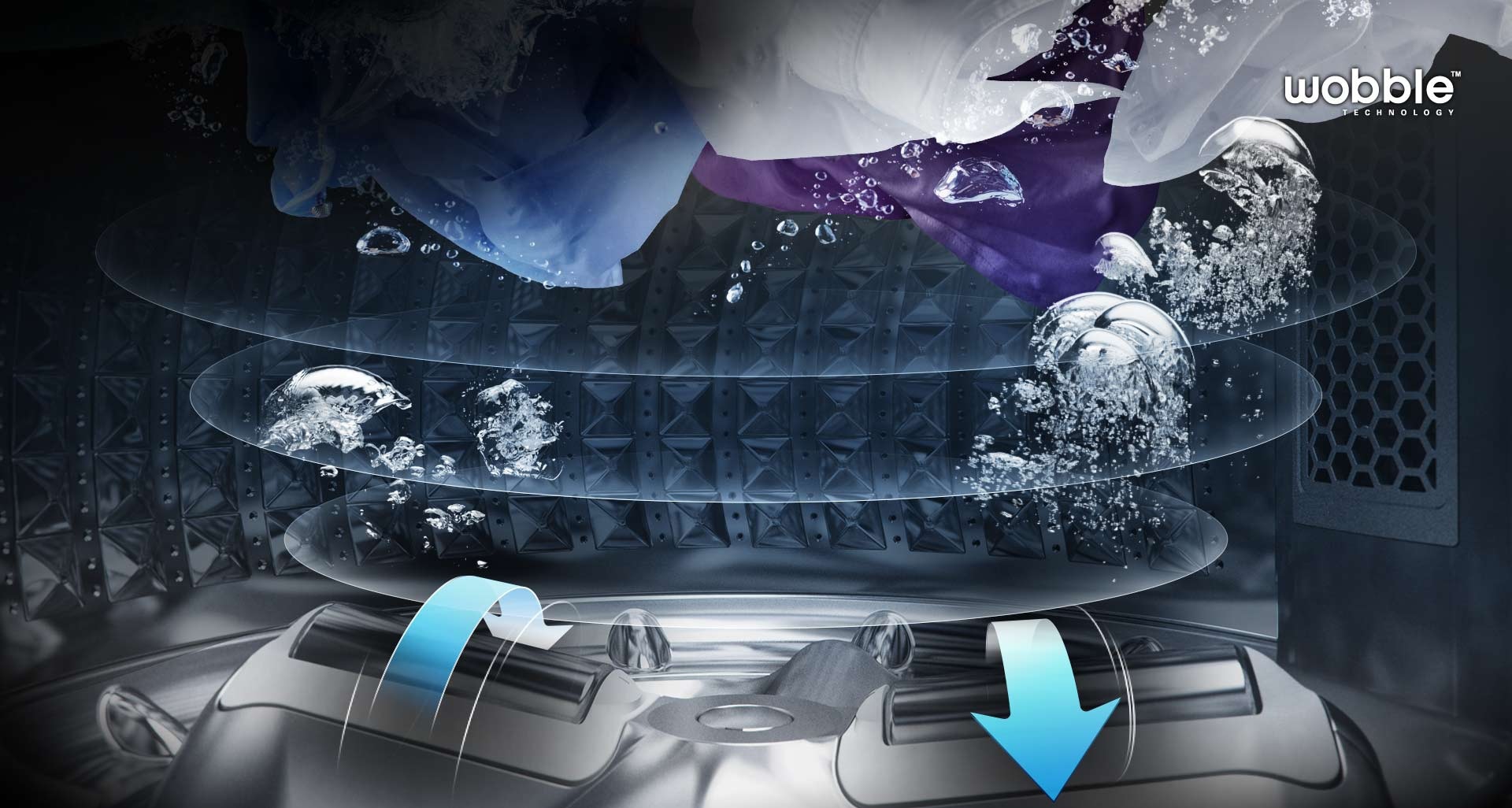 Powerful filtration and easy cleaning
A Magic Filter effectively gathers the lint, fluff and particles that come out of your clothes, so your laundry stays cleaner while protecting your drainage from getting clogged up. And it's easy to clean.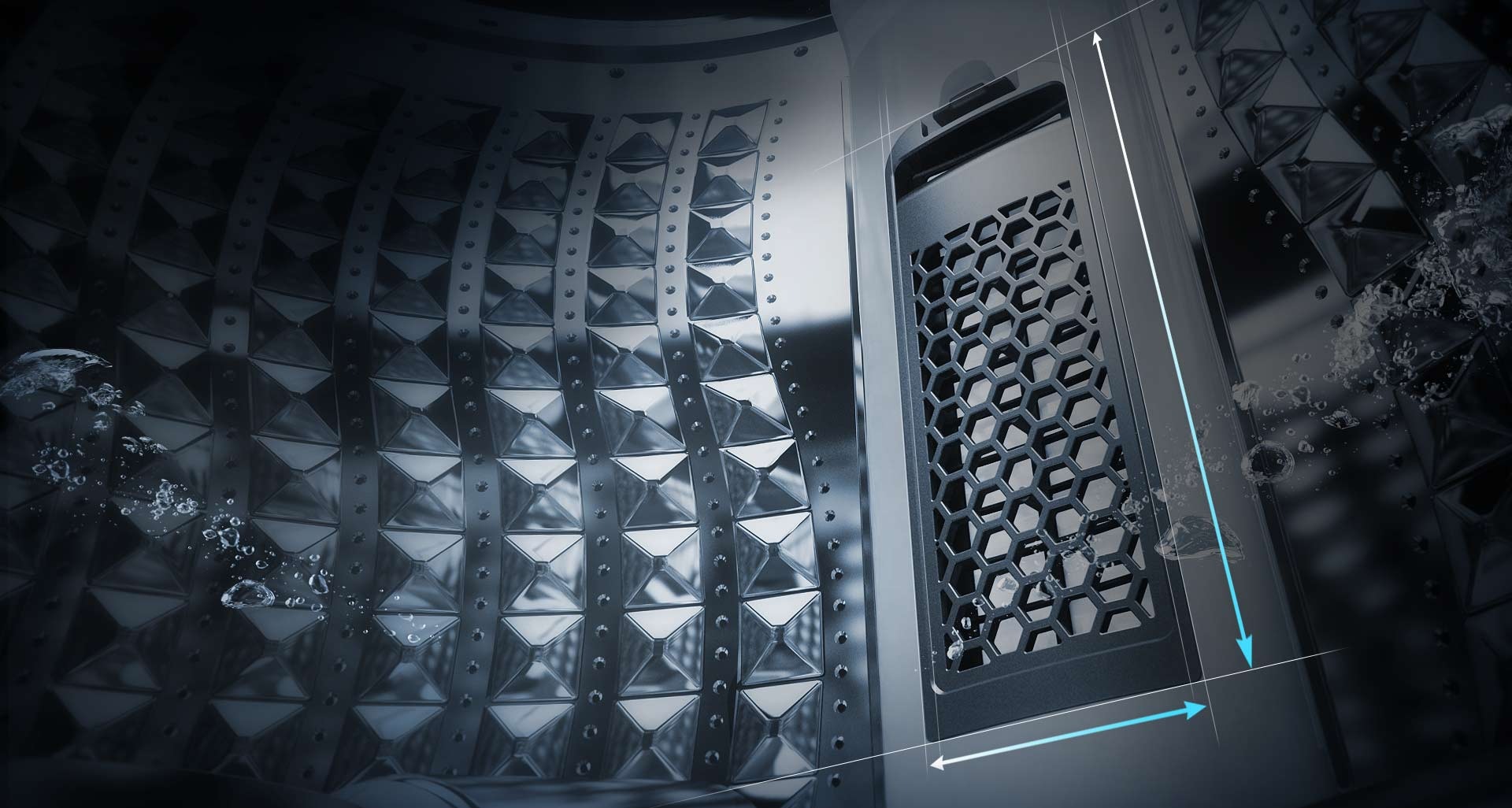 Streamline, ergonomic design
An ergonomic and streamline design looks good and lasts longer. Above all, It's elegant, the round-edged design has a slanted, dual cluster control panel, with an ice blue, LED display, and a glass door, so it's easy to see inside.
Elegant blue display
he streamline, modern design is complemented by a brilliant ice blue LED display that adds an extra touch of style. It provides extremely clear information about programs, so the machine's much easier to control.
Easy to control
Features a Rear Control Panel that's easier to see and safer to use as it's protected from direct water splashes. Its dual cluster design also clearly separates the buttons, so they're more intuitive to use.
Easy Trouble-Shooting
The Smart Check automatic error-monitoring system detects and diagnoses problems and provides easy troubleshooting solutions using a smartphone App. So it saves you time and avoids the cost of engineer callouts!
Available on iPhones and Android devices. Service callouts will occasionally be required and may incur extra repair costs.
Keeps your washing machine fresh
After that, For the ultimate in convenience, the Eco Tub Clean course keeps your top load washer fresh without using harsh chemicals. And it can even notify you automatically when it needs cleaning.
Thoroughly clean
Above all, The Water Fall technology delivers more cleanliness and rinsing.
Samsung WA90J5710SG Load Washer
 Please call Samsung support directly on 1800 40 7267864 and provide the product's model name.

Fully-automatic top-loading washing machine; 9 kg capacity

3 years comprehensive; 10 years on motor

Built-in the sink with water jet

Magic dispenser

Wobble technology and pulsator

Diamond drum

Air turbo
In conclusion,we can say that Samsung is one of the best brands in Bangladesh.